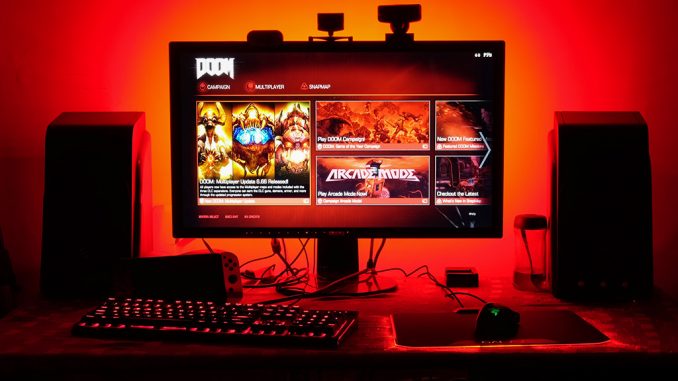 If you think about gaming on a budget, then it is a bit tough. Video gaming is expensive compared to other hobbies, but you can enjoy gaming without using a massive amount of money if you know some hacks.
Here are the tips every modern gamer should know.
Wait for a Sale
A gamer will always want to buy the latest games just after they are released. However, the smart move here is to wait for a bit and let some time pass and then buy them at low-price. Not just only you will save money, but you can use your money to buy more games in the future.
The other way is to visit a leading discount coupon website. You can use a coupon to buy any game you want which will lead you to buy it on a lesser price than the original one.
Rent Games
You can easily rent games before you buy them, which is a more up to date strategy. It is a perfect way in case you are playing something expensive.
Renting games nowadays is very simple. There are a number of stores that will give you a chance to play a game for a limited time by providing a small amount of money. This technique might be best for you if you are on a budget.
Sell Your Old Ones
If you have a lot of games that you no longer play, you can sell them in-store or online to get some cash. Let's talk about computers and systems for a moment. Aside from the value to gaming newbies, those machines are vital for people who repair and refurbish equipment. They may want to buy your gear for parts, and you'll still get money for it. Make a list of everything you're not using, even broken stuff. Now go online or ask your gaming friends whether they want to buy it or not.
You'll be happy that you cleaned out your gaming room once you have more money and space for new products.
Buy Pre-Owned Games
You should always go for the games which are already owned by someone else. It will be less expensive than new ones.
If the game is still working and isn't a fake copy, buying pre-owned games may be a great way to save money. You might get the pre-owned games at the same places that you sell your old games. You might also get a gaming voucher code over there.
Check Reviews
If you are in doubt whether an unfamiliar game is worth the price, then checking out reviews and guides will help you to make the right decision. There are a lot of resources where you can get information on different games, including YouTube channels, magazines, gaming websites, TV shows, blogs and more.
Think Before You Buy
If you buy a game that is too simple and easy to play, you'll get bored with it very soon. Even your friends or your team will not be interested anymore in playing.
In some cases, gaming on a budget isn't about buying the cheapest product. It might be smarter to purchase a pricier thing you can use for quite a long time.
When buying a new game, make sure to think about the skill required, the number of levels or features to unlock, scene or player variety. You need it to remain challenging every day.
Lastly, consider if the producer has declared that they will bring new updates or more levels later on. That way you can depend on new components once you arrive at the highest point of a current game.