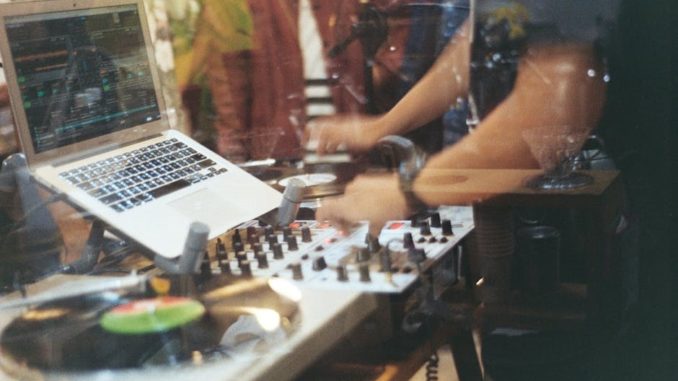 Are you trying to figure out what you need to do when you're ready to jam? 
Read this article to learn the best GarageBand tips for beginners.
Recording music or podcasts at home is fun, exciting, and rewarding. If you're lucky you may even get famous on a local or national scale someday! GarageBand has been around since 2004 and today it has over 50 million users. 
Using Mac's GarageBand seems simple, and in truth, it is. However, there are some Garageband tips you should know to get the most that you can out of this incredible software. Read on to learn some great ideas for using GarageBand, and for learning how to live life to the fullest as the budding rock star, DJ, or podcast host that, deep down, you know you are.
What is GarageBand?
GarageBand is a digital audio workstation (DAW). It is also a music sequencer that can record and playback multiple tracks. The user has the option to alter these audio tracks with different effects like echo, distortion, and reverb. 
It includes. a variety of different realistic sampled instruments for the user to choose from including a whole bunch of different effects, especially for guitar. Users can import MIDI files and can participate in notation-style editing and playback. 
Starting in 2009, the program also included music lessons for users by famous and accomplished musicians. These lessons used to incur a fee, but in 2018, they became free for all to enjoy. 
Once someone has created music on GarageBand, their creation can be distributed to others for their enjoyment. Although the desktop version has more features GarageBand is also available for iPad and iPhones. Many podcasters also use this application to record and develop podcasts in the comfort of their own homes with ease and success. 
Fabulous GarageBand Tips
GarageBand comes standard with every Apple home computer that is purchased. This is a wonderful thing because as a result, it's likely that many people who would never even have attempted to create digital music now have. Some of them have even enjoyed highly pleasing results. These people have found a hobby and learned a new skill they otherwise may have missed out on.
A lot of learning how to use GarageBand is simply playing around with the app and seeing what happens. This learn-as-you-do intuitive process is common with Apple products because it works. However, because of this app's many features, GarageBand tips are a dime a dozen, and many of them will make your experience easier and even more rewarding.
Take Time to Learn the Ropes
As mentioned above, a lot of learning GarageBand is diving in and, well, learning it. However, there are a lot of resources online to help you take the first steps if you're feeling lost and if you don't know where to start. 
One particularly great one is SetApp's How to Use GarageBand on Mac. It explains how to get started in a simple way that anyone can follow – even your elderly relatives, so pass it on. You can find it here: https://setapp.com/how-to/use-garageband-on-mac.
Use Loops
GarageBand includes a loop browser full of loops by different artists and although some budding musicians avoid them like the plague and feel that using them is somehow cheating, they can be an immense help for people who are getting started.
Open the loop browser and search for specific instruments or genres. Drag a loop to an empty area below existing tracks and suddenly you have background beats or melodies to support and bolster whatever you are creating yourself.
Live Loops
Speaking of loops, the live loops feature will help you to be a dance party DJ right at home in your parents' basement or your very own living room.
Like the rest of GarageBand, this feature is very visual and as a result, it's quite simple to use. You choose a genre and a grid of loops will appear on your screen. Trigger each one with a tap of the mouse or your finger, and it's time to party.
You can use this feature to help you experiment with song arrangement and you can record your creations as you go. You can also add in your custom loops or tracks to make this dance party your very own.
Smart Instruments
Another thing GarageBand purists ignore is the Smart Instruments feature, but that doesn't mean that you should. Sure, this feature is, at its most basic, automated accompaniment, but you can also use it to learn how to construct chord progressions – a skill that isn't necessarily intuitive for most. 
Options here include smart bass, drums, strings, guitars, and keyboards, and you can also use world instruments here. This feature will help you sound more like a band, and less like one single beginner.
Wear Headphones
Even if you have high-quality external speakers for your computer, you won't be able to hear the tiny nuances of your creations without a good pair of headphones on your noggin. Even earbuds are a step up from distant speakers, but you should consider investing in a set of noise-canceling headphones if you plan to get serious about making digital music with GarageBand. You'll be amazed at what a difference they can make. 
Expand Your Library
GarageBand comes with a wide variety of instruments and sounds in its most standard form, but if you start to get wrapped up in its use, you're going to want more. You can get a whole bunch of new instruments and loops by purchasing add-ons like MainStage 3 and others. In some cases, these sounds don't integrate across all Mac devices so keep that in mind, but they will provide you with much more creative fodder, indeed.
Happy Creating
These are just a few Garageband tips for getting started and getting creative on this amazing app. There are many more available to you with simple internet searches if you are interested and take the time to dig around.
With GarageBand, the possibilities are truly endless. You'll be amazed at how quickly you learn to use this program and the incredible music and other projects that you can create. Check it out today! Don't delay. Dive in and get started on your exciting music-making career. 
If you're interested in reading more about technology of all kinds, we have it for you. Check out the rest of our site and get immersed!